Ref:
Date:
Location:
Photographer:
Ref:
Date:
Location:
Photographer:
June books
Here's a small selection of what we read and recommend in June.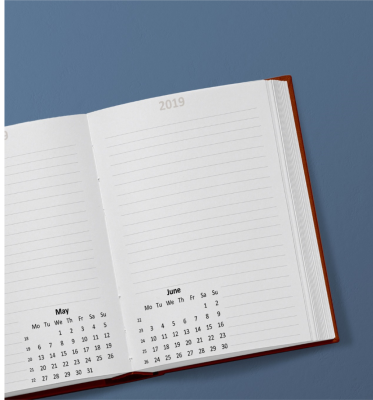 29/06/19
Our reading theme in June was books we'd been inspired to try by a recommendation from another member of our book group. We'd also been given some new books to read but we'll be writing individual blogs about these.
One of the authors we've discussed at previous meetings is
Elly Griffiths
, particularly with reference to her Ruth Galloway series, which Cornish Eskimo had recommended. It's fair to say these receive a mixed reaction from our group and you can read a blog about them
here.
Back in April, Clover discovered
The Murder Bag
by Tony Parsons. She enjoyed it so much that she wrote a review which you can read
here
. And she's not alone. The series is so popular it actually has its own website (
https://dcmaxwolfe.com/
). All of us in our group who have picked up a Max Wolfe book since the first recommendation agrees wholeheartedly with Clover. They're brilliant!
In June we discussed the second book in the series –
The Slaughter Man
- which had been read by Clover and Cornish Eskimo. The notes on Fantastic Fiction describe the plot as follows:
'On New Year's Day, a wealthy family is found slaughtered inside their exclusive gated community in north London, their youngest child stolen away. The murder weapon is a gun for stunning cattle, leading Detective Max Wolfe to a dusty corner of Scotland Yard's Black Museum devoted to a killer who thirty years ago was known as the Slaughter Man. But the Slaughter Man is now old and dying. Can he really be back in the game?'
The case is multi-layered, and what starts out looking like a straightforward murder and abduction soon turns into something far more complex. Tony Parsons has a real knack of making his characters seem real and the stories are topical so the reader is pulled in very quickly. A definite 4.5 Stars.
Later, the Eskimo found
The Hanging Club
(Book 3) in the library and read that too. It tackles the knotty issue of capital punishment but Parsons deals with the subject so deftly that you never feel you're being lectured or prodded in one direction. The issues are examined and presented to the reader to make up their own mind. And all the while it's a rattling good plot that makes the book hard to put down. Another 4.5 Stars.
Freyja rated
Girl on Fire
(the fifth Max Wolfe book) as 4+ Stars and she's written a review which you can read
here
.
Jeffery Deaver
is an author who we were all aware of but not everyone had read. This changed when Oxo brought several of his paperbacks to one of our meetings and we shared them out. Now even Freyja – who usually prefers psychological thrillers to police stories – has been hooked. In June she read
Edge
and
The Bodies Left Behind
, both of which she's reviewed in individual blogs. It's fair to say that Deaver probably offers something for everyone and we'll be reading more of his books from now on.
Finally, Bunny had chosen
Want You Dead
by British author,
Peter James
. Published in 2014 this is book 10 in the Roy Grace series. Bunny has read several and says she's never been disappointed with any of them. This is the story of a female hairdresser, locked in an abusive marriage, who embarks on an affair with a married man who will go to any lengths to keep the affair secret. There's murder and deception, with family life ribboning through the plot. But even Bunny was caught on the hop (ha ha!) when his identity is revealed at the end of the book. She recommends this author and as there are 15 books in the Roy Grace series (with the latest just published) there are plenty of titles to choose from.
For July we've decided it's a free choice and there will be no reading theme. We'll read what we like and just report back on what we've enjoyed. This makes it easy for anyone to join us when we meet again on Friday, 19 July @ 2.30pm in Oundle Library. So if you fancy a relaxed chat with other crime fiction fans why not come along?